Lieutenant Governor's last public appearance at Channel Islands Air Search 40th celebration
15/11/2021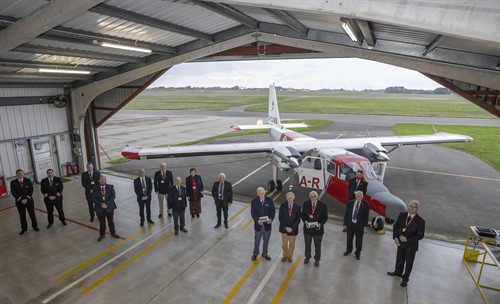 Delayed by covid and then affected by covid, the 40th anniversary celebration of Channel Islands Air Search (CIAS) took place, with its Guernsey Patron, His Excellency Sir Ian Corder, making his final public appearance before retiring as Lieutenant Governor.
He was joined (over Zoom) by Jersey's Lieutenant Governor and Patron of CIAS, Air Chief Marshal Sir Stephen Dalton who was unable to make the journey to Guernsey having been contact traced.
Trustee of CIAS Peter Mourant said: 'We have waited over a year to be able to celebrate and thank both our Patrons for their support as we reached the milestone of 40 years of providing a search and rescue service in and around the Channel Islands.'
He was joined by Trustees, crew and Friends of Air Search volunteers in wishing Sir Ian Corder good luck as he leaves his role and Guernsey at the end of the month.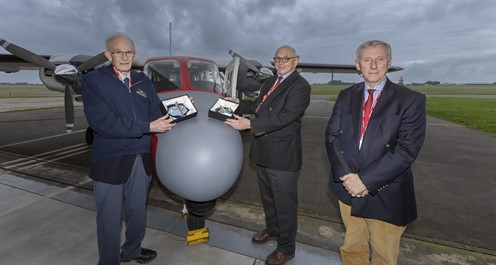 Peter Mourant continued: 'We also took the opportunity to present the founder of Air Search, Roger Dadd and retired Trustee Ian Larby, with miniature silver statues of the original Islander. We remain grateful to everyone who has supported Air Search over the years. Thank you from us all.'